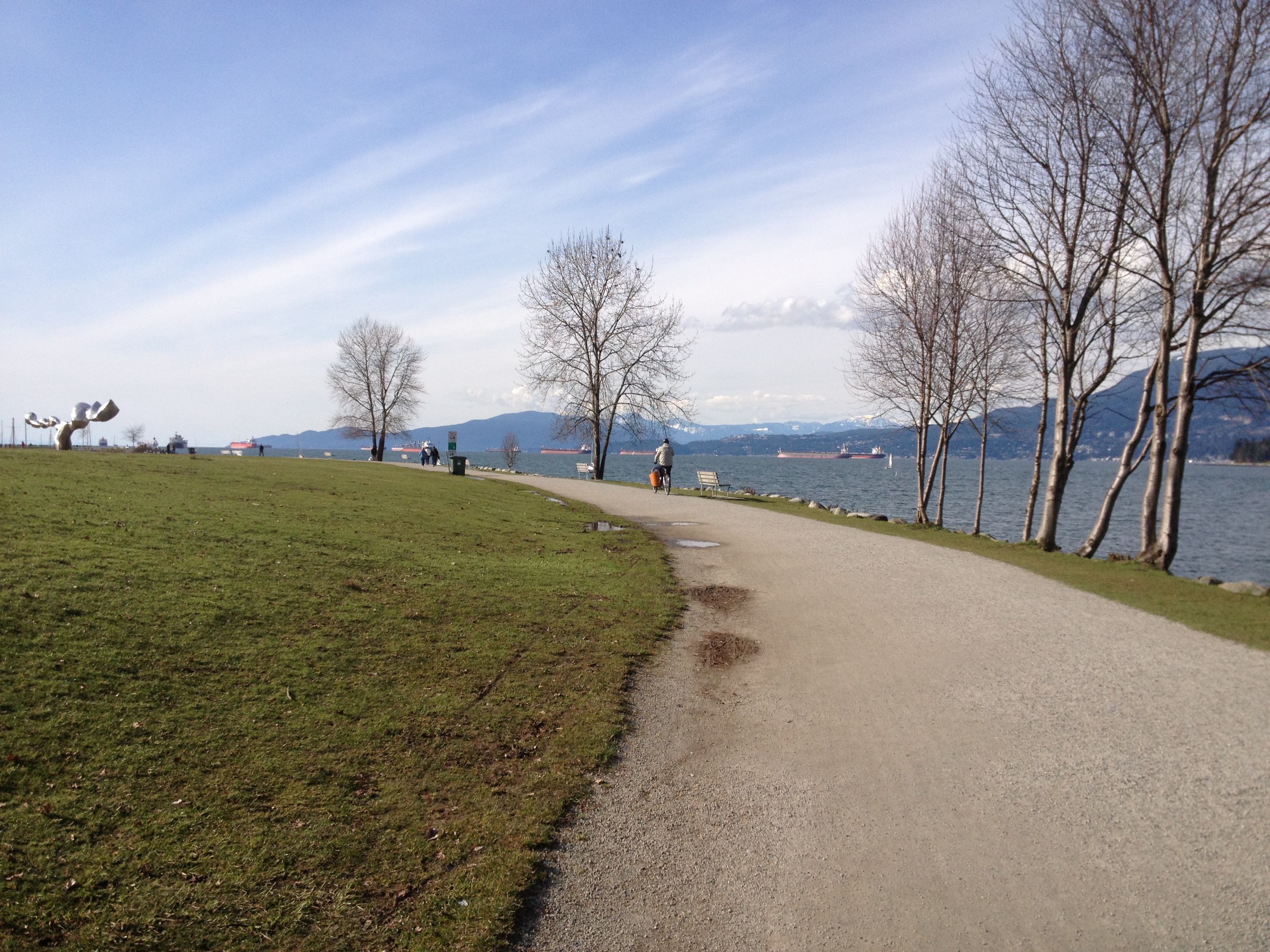 Something's in the air…and it's not the scent of natural cleaning products.
Maybe it's the sensation that this summer of fun is coming to an end as we gear up for a new school and/or fiscal year.
Maybe it's these last days of heat before the inevitable grey skies roll in and the rain starts falling.
Maybe its the fact that there's a lot of bad stuff happening around the world and it's making us feel driven to find more meaning in our careers and relationships as we get older.
In any case, a lot of folks in my world are either making babies or breaking up. The phrase "shit or get off the pot" seems particularly fitting.

Over the last several months, I spent a good chunk of time teaching my lovely students at IHN all about business, marketing and living an authentic life – a topic that stirs up a lot of passion in my heart. It always surprises me how much I am forced to learn about myself when teaching others.
One hugely important lesson that I've been slowly learning for many years was hammered home even more so by my well-timed second read-through of The Gifts of Imperfection by Brene Brown – a genius researcher and writer extraordinaire. If you haven't read it, I highly, highly recommend it, but for those who don't, I'll sum up a few pertinent points.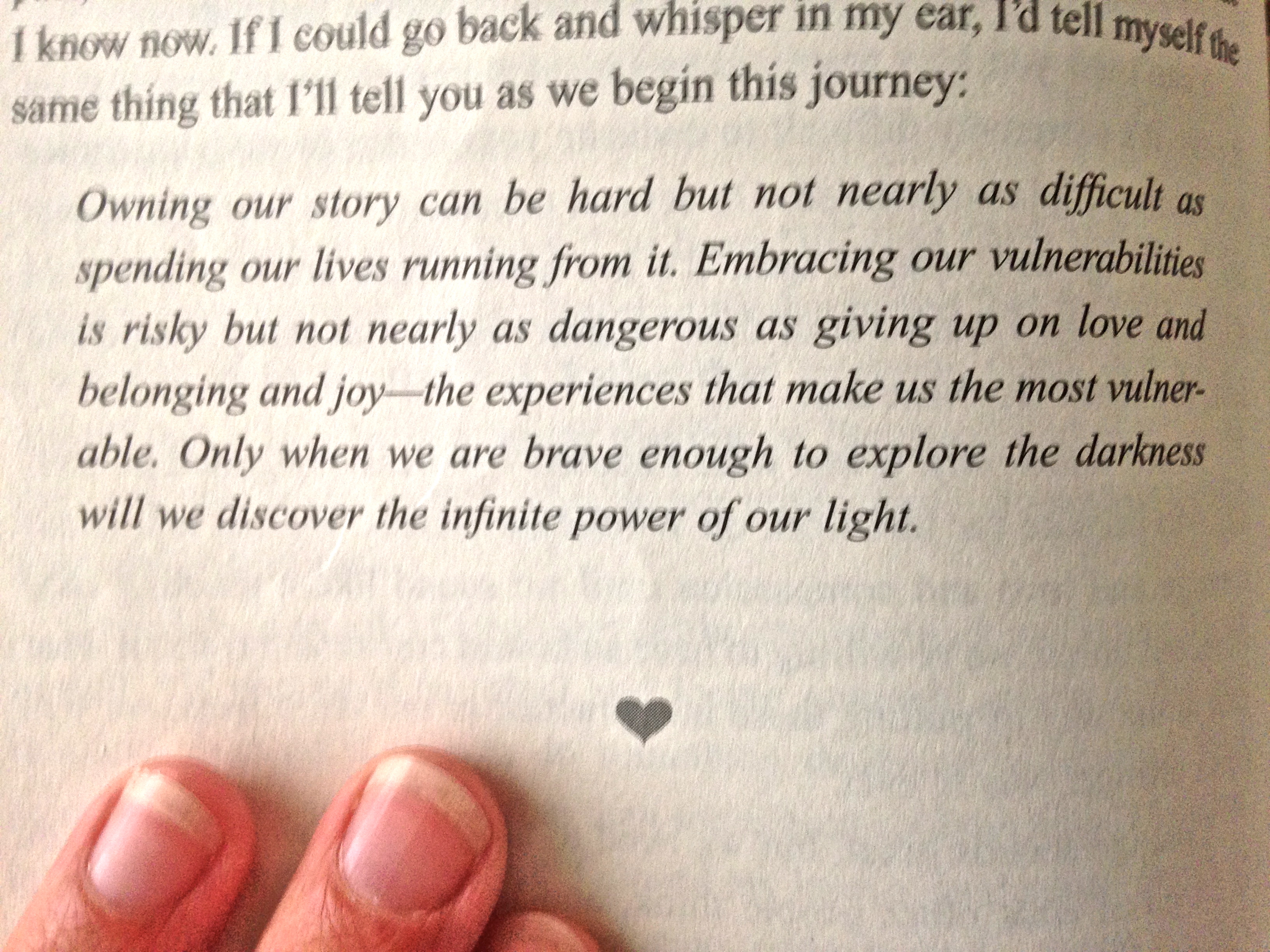 1) We all know how to be better friends, girlfriends, sisters, doctors, daughters, etc. Knowing how is not what we need. We need to talk about the things that get in the way of doing what we know is best. By doing so, we become better able to seek, find and sustain joy, meaning and connection. 
2) We are hardwired to desire belonging – it's a survival instinct. Ironically, trying to "fit in" and seeking approval from others are barriers to feeling embraced for who we really are. In the face of self-doubt or shame, we sell ourselves out and choose instead to become anyone that that person or situation needs us to be. 
3) Incongruent living is exhausting and causes us all to hustle for worthiness in the attempt to be everything to everyone, leaving us feeling like we're never good enough. This fuels a shame storm that causes us to become desperate for connection and engages self-destructive behavior. Shame is the seed from which grows violence, aggression, depression, addiction, eating disorders and bullying (in my practice, it usually takes the form of libido problems and skin disease). Everyone experiences it. No one talks about it. 
4) Shame resilience begins with loving yourself. Your level of self-love limits your capacity to love others, so you must make the following a priority: trust yourself, treat yourself with respect and be kind and affectionate to yourself. We have no control over the perceptions of others, we must remember that we're all doing the best we can and need to give ourselves a break when we undoubtedly fail.

5) We protect ourselves from shame by moving towards (appease, please), away (withdraw, hide, live in secrecy), or against (reacting with blame and shame in response). By learning how we do this and digging deep instead we can develop:
the courage to be imperfect, set boundaries and be vulnerable without being immune to criticism;
the compassion to know that we are all made of strengths and struggles;
and the connection and sense of belonging that helps us believe that we are enough. 
***These are what Brown refers to as The Gifts of Imperfection.
6) We need to learn how to claim our story, including our vulnerabilities, without shame and fear. We must share our difficulties with those in our life who have earned the right to hear about them so they can sit and hold space for us to process the lessons within.
7) We can all accomplish this by having the audacity to be authentic in the face of a world that tells us that we should strive for perfection. By being brave and living the life we're meant to live, we allow others to lead brave lives as well. 
8) When feeling vulnerable, remember to DIG deep. Get Deliberate – don't shrink, don't puff up, just stand your sacred ground, Get Inspired – courage is contagious, be inspired by everyone who shares their work and opinion with the world and Get Going – make authenticity a priority: if our goal is authenticity (instead of approval or acceptance), then we won't be disappointed with the result if someone doesn't like us or our ideas.
"Sacrificing who we are for the sake of what other people think just isn't worth it." – Brene Brown
Months ago, I promised a post on natural cleaning solutions. It may seem like a bit of a stretch, but understanding the importance of living an authentic life is the first step to creating a blank slate from which your ideal career, relationships and home life will blossom.
As I prepare to move out of one home and into a new space all to myself (aside from one fairly sizeable fuzzy roommate), I am taking notes and photos to share with you some ideas for toxin-free cleaning, down-sizing and making your home a true reflection of yourself while on a budget. If anyone's got any tips for me, I welcome them with open eyes, ears and a mending heart.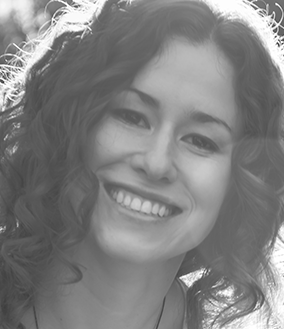 Dr. Taryn Deane is a naturopathic physician and health writer based in Vancouver, BC. She specializes in holistic dermatology, improving sex-drive and boosting self-esteem. Learn more about Dr. Deane or follow her on Twitter: @drtaryndeane
In an effort to spread the word about how to live authentically while building a profitable career in holistic health, Dr. Jason Marr and I are absolutely elated to announce our brand new business seminar and mentorship program – visit the website and download the prospectus for more info!