I have a love/hate relationship with my hair (I think most curly-haired people do). Over the last several months though, my hair has never been happier, which definitely helps in the self-confidence department.
It wasn't always so easy to manage. As a child, my hair was pretty straight, with just enough wave that it would turn into a rats nest if it didn't get brushed…and as the 4th kid born over a 6-year span, it never, ever did. I hated bathing and my siblings still make fun of me for it.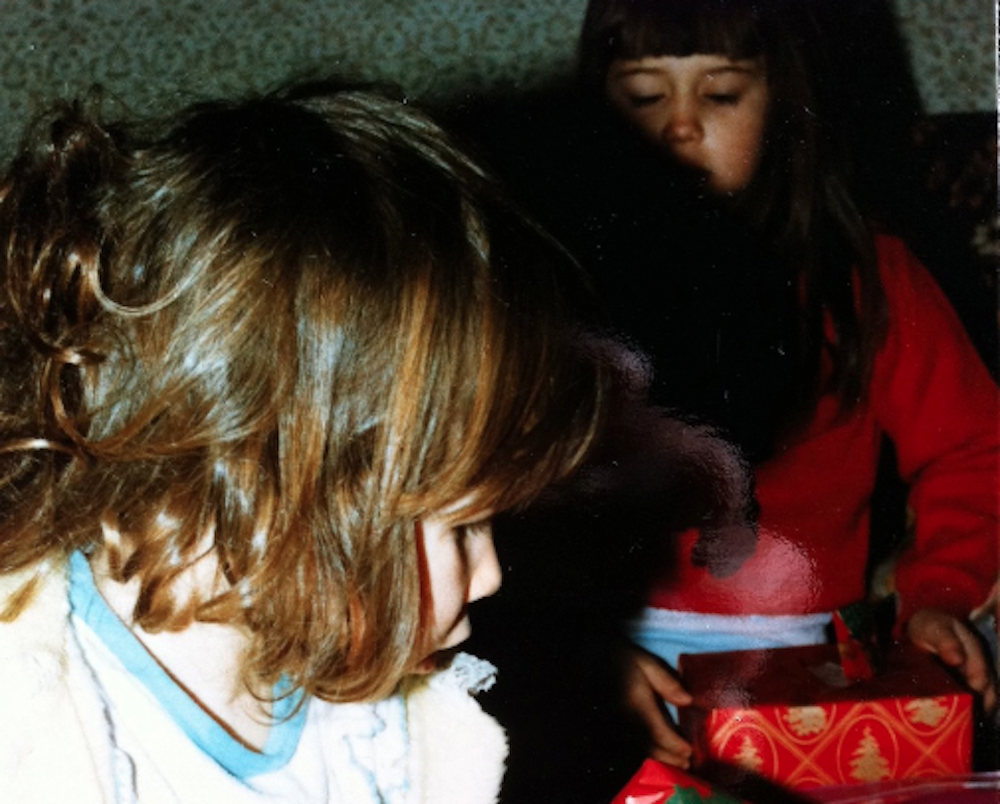 My mom was my hairdresser. Not because she was ever trained to be one, but more likely because paying for haircuts wasn't part of the family budget. She usually did a great job and to be honest, I still get a trim from her when I go back home to New Brunswick.
That said, in the summer before grade 6, I asked her to cut my hair to chin-length. I wanted a new shorter 'do, but it was imperative that I could still tie it up when playing sports (soccer, ringette and softball at the time). Well, she was trying to even up the front and when I finally begged her to stop this is what remained: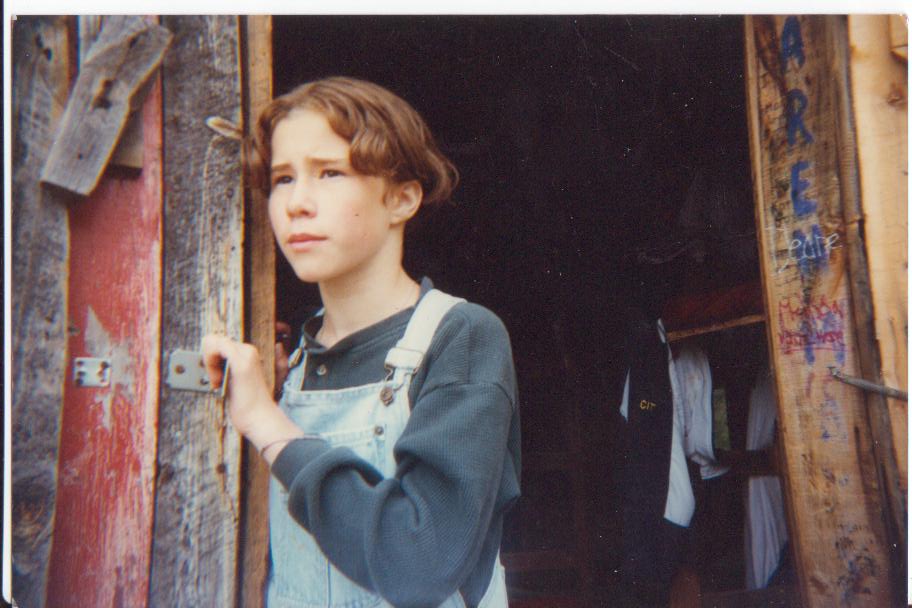 I obviously wasn't pleased but I knew there wasn't a damn thing I could do about it. Luckily, in a strange and miraculous way, when my hair grew back in, it was suddenly a head full of ringlet curls. I had no idea what to do with it, so for years I wore a lot of bandanas and headbands…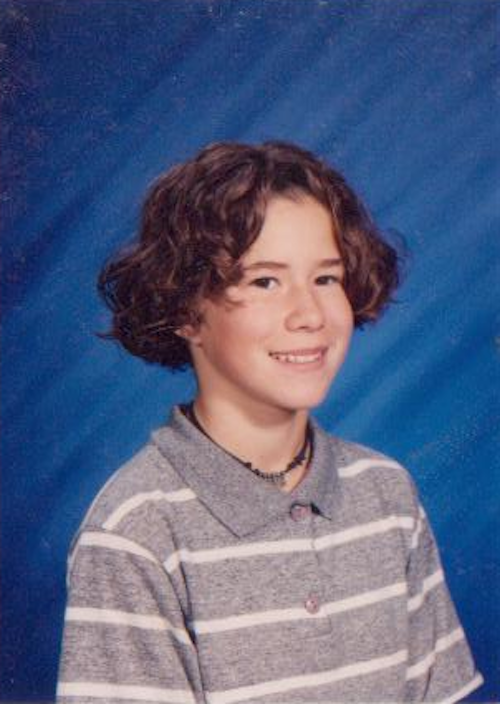 and loaded it up with mousse those rare times that I wore it down…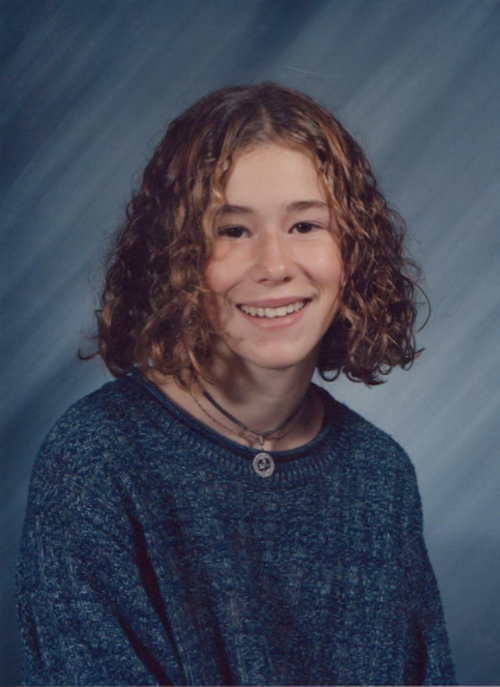 It took some time, but eventually I came to appreciate my afro. It certainly helps the OCD behavior that I have around wearing my hair in a different style everyday (weird, I know). Ever since I learned to let the weather decide if I should go curly or straight, we've had a pretty loving relationship.
Last summer, I decided to veer away from my normal routine and show my hair a little extra love. I had heard about more natural ways to keep clean and tried all sorts of "organic" shampoos without much luck. The "No 'Poo" method caught my eye and after finally stashing all my go-to products in the closet, I gathered the supplies and bit the bullet.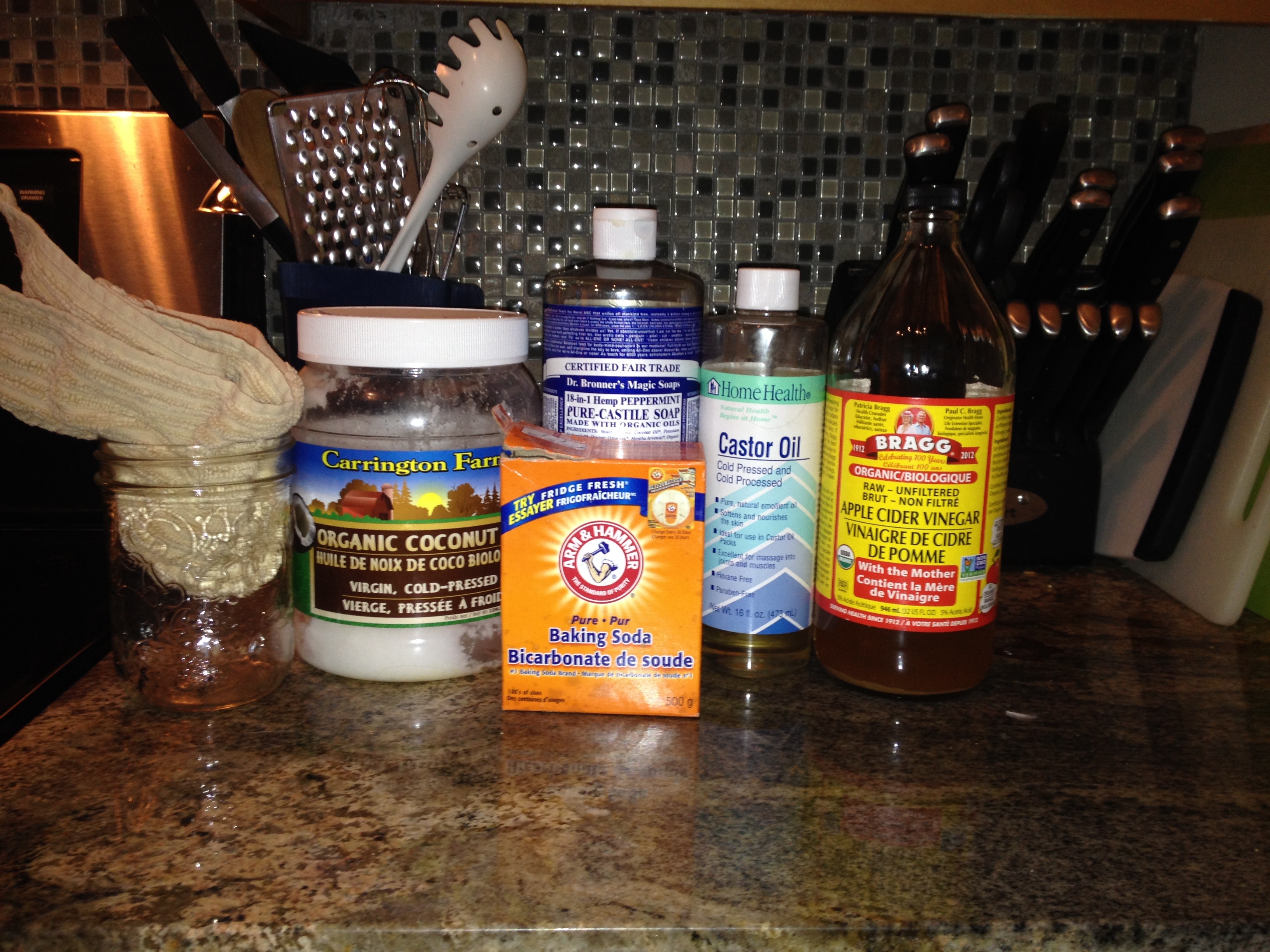 I did a full head-to-toe product makeover, but here's what I adopted for taking care of the old mop:
No Poo Method 
Why? Balances the pH of the scalp, gets rid of dandruff and doesn't contain gross chemicals. It also encourages your own natural oils to stick around, protecting your hair and making it softer. It doesn't lather, but you get used to it.
How? In shower: for medium to long hair, put ~2 tbsp baking soda in empty jar (for short hair, use less). Add ~2 cups water and give a swirl with your hand so it gets dissolved. Pour mixture gently over head, put down the jar and massage it all into your scalp. Rinse. To condition, rinse jar then add ~2 tbsp of apple cider vinegar, fill the rest with water, pour over your head then rinse immediately (don't leave it in like regular conditioner). Style as usual.
(I was terrified of frizz for years, so I never let my hair dry naturally without smothering it in mousse first. I had an odd routine of soaking my hair post-shower, adding mousse, towel drying it while scrunching upside down and not touching it until it was totally dry, then running my fingers through to loosen the dried hardened curls. Whole process took hours before I no longer felt like a wet dog. Now, I just let it dry. It takes way less time and I think it actually looks better, albeit a bit wilder.)
When? I have been able to do this 2x/week with no issues. Sometimes I can get away with rinsing it with water, other times I just put it up and get on with my day.
Coconut Oil (or Castor Oil, though it's quite a bit stickier) Hair Mask
Why? Coconut oil is the elixir of life – Jenna Marbles explains why better than I ever could here.
How? Melt coconut oil in a jar/cup half submerged in hot water. Apply to hair. Wait awhile (15-30 mins), then wash it out using the No 'Poo Method above. FYI: the first time I tried this I just rinsed it out with water and my hair (and pillow case) was proper greasy for a few days.
When? Monthly or whenever you feel like you need a little added moisture and love.
For me, this change has been a win-win-win-win. I save time and effort by having to wash my hair less often (rekindling my love for not bathing). I'm spending next to nothing to maintain my hygiene AND I get to feel good about what I'm (not) putting on my scalp or down the drain.
Next post will go over how to use the rest of the supplies pictured above to care for your skin – face and body. I'll finish off the series with a section on DIY toxic-free home products, then share a bank of great-for-the-planet-and-your-health companies for those who aren't yet ready to ditch pre-made bottles. Sign up for updates and tell your friends!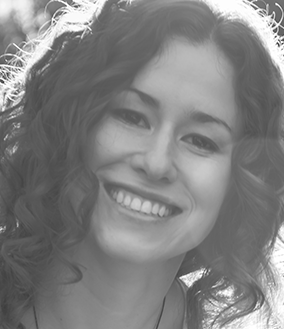 Dr. Taryn Deane is a naturopathic physician and health writer based in Vancouver, BC. She specializes in holistic dermatology, improving sex-drive and boosting self-esteem. Learn more about Dr. Deane or follow her on Twitter: @drtaryndeane