In early 2013, I saw 3 pictures of a husky/collie/mutt named Monte and I fell head over heels in love.
He was 8 hours away and I wasn't planning to get a dog. The only descriptive info I had was his age – 6 years (though later we discovered he's probably closer to 8, 9, 10…), so I dusted off the Puppy Plan I wrote up years ago (when I used to frequent petfinder.ca as distraction from studying) and gave the SPCA a call. I asked the following Q's, hoping they'd be make it clear that I couldn't possibly adopt this dog right now:
What's his story?
What's his demeanour?
Does he like people? Is he affectionate?
Any history of biting, aggression vs. people, dogs or animals?
What are the adoption procedures? Can we take him out of the kennel/shelter?
What level of training is he at? Can he sit for treats? Does he know his name?
Does he bark?
Is he house trained?
How is he on a leash?
Is he clean, does he stink?
What's the return policy?
Each answer they gave dropped another piece into the puzzle that defined my dream dog. It became quickly apparent that I had to at least meet him, but they timing seemed impossible. They wouldn't transport him down to Vancouver and the weeks that followed were my busiest to date with work, birthdays and the birth of my first nephew. When would I find time drive 8 hours, in late January, without winter tires? Was I crazy to even consider doing this?
Over the next month, I left it up to the universe to decide. If the stars aligned and I found a way to meet him (before someone else took him home) and it was the right fit, then he was destined to be mine. If not, I would have to trust that it was the best outcome for everyone involved, including Monte. On 3 separate occasions I thought he was picked up by another family. I grieved, then picked myself back up just in time to find out that he was, in fact, still available. A window of opportunity came, and my patient partner and I made the stunning drive on a dry Saturday in February. We took him for a walk, then a sleepover at a friend's and never looked back.
I am so happy that I acted on that persistent gut feeling. Daily, I'm struck by how wonderful it is to have him in my life. So far, he has taught me almost as much about life and how to take care of myself (and others) than I learned in 4 years of naturopathic college. Including…
Routine is crucial. Eat meals at the same time each day. Have a healthy appetite and a positive relationship with food.
Drink water, nothing but.
Practice patience. Slow down. Stop to smell the roses…or every tree and bush you walk by.
Smile. It will make those around you smile too.
Accept compliments graciously (everywhere we go people say nice things about this dog, I don't really know what the right response is: Thank you? He says thank you? Isn't he though? Yes, I agree! He's the best!).
Look at your poop! Understand what makes good vs. bad quality poops.
Be a great companion. What you do doesn't matter when you're doing it with someone you care about.
Appreciate nature and adventure. Every single day, without exception.
Be polite and cute without expectation and people are more likely to give you what you want.
Master single-tasking. Clear your head. Free yourself from technology and give your mind space to create.
Rest is very important. Lay down and sleep at every opportunity.
Look at exercise as a priority AND the highlight of your day.
Connect with the outside world, your community. Animals break down barriers between people. Allow for commonalities and a chance to relate and build trust. This is the key to genuine and effective "networking".
Keep clean. People won't want to be near you if you smell bad (or drool).
Look the part. Those women who tattoo on eyeliner might be onto something.
Walking meditation and belly breathing are easy when you have nothing else preoccupying you.
Listen, don't talk, even when you don't really feel like it.
Positive reinforcement is so much more effective and powerful (and less annoying) than yelling or being cruel.
If you're an animal lover and are ready to take the leap into ownership, I strongly recommend looking at your local shelters to see if your partner for life is waiting for you in there. Purebred puppies and kittens are adorable, but you will save yourself a LOT of time and money by adopting an older, calmer dog or cat who will be forever grateful for your love.
Monte was a steal. A whopping $90 at the Quesnel SPCA bought me a leash, collar, bandana, dog bed, bag of food, bag of treats, toy, free vet check up, all his shots, 25% off at the pet store and the handsomest, kindest, softest, cleanest, smartest woof I've ever come across.
Do you have an animal that's changed your life? Tell me all about it in the comments below.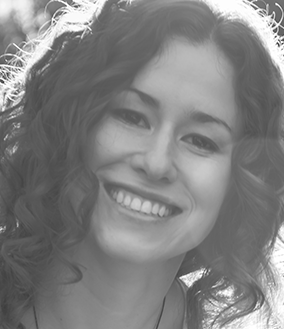 Dr. Taryn Deane is a naturopathic physician and health writer based in Vancouver, BC. She specializes in holistic dermatology, improving sex-drive and boosting self-esteem. Learn more about Dr. Deane or follow her on Twitter: @drtaryndeane